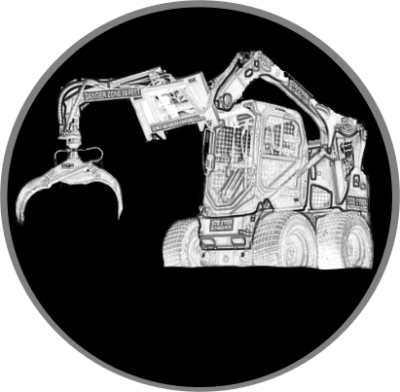 Valby Skid Steer Product's

Skid Steers are everywhere! Get all of the features and benefits of FARMI® and VALBY® forestry equipment outfitted for use on any SS with universal mount. Our skid steer-mounted winches, chippers, log grapples and stone grapples allow you to get more productivity from your skid steer. Turn your skid steer into an Efficient Forestry Machine!

Valby Skid Steer Grapple's

Valby Skid Steer Grapples come in array of different sizes to suit your machine. The frame is desighned with a skeletal frame to maximise sight when operating. The boom has a length of 54". The skidsteer grapple is equipped with a hydraulic rotator for full rotation in either direction. A diverter valve is also avaible for skidsteers with one circut of hydraulics that will split the hydraulics by switch to select between grapple and rotate. The Valby skidsteer grapple works great for sorting, stacking, and loading.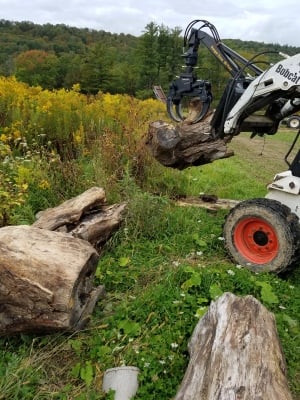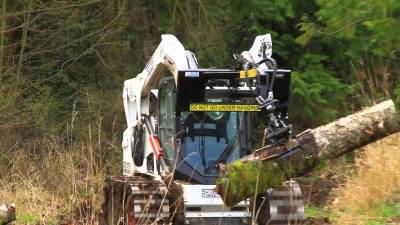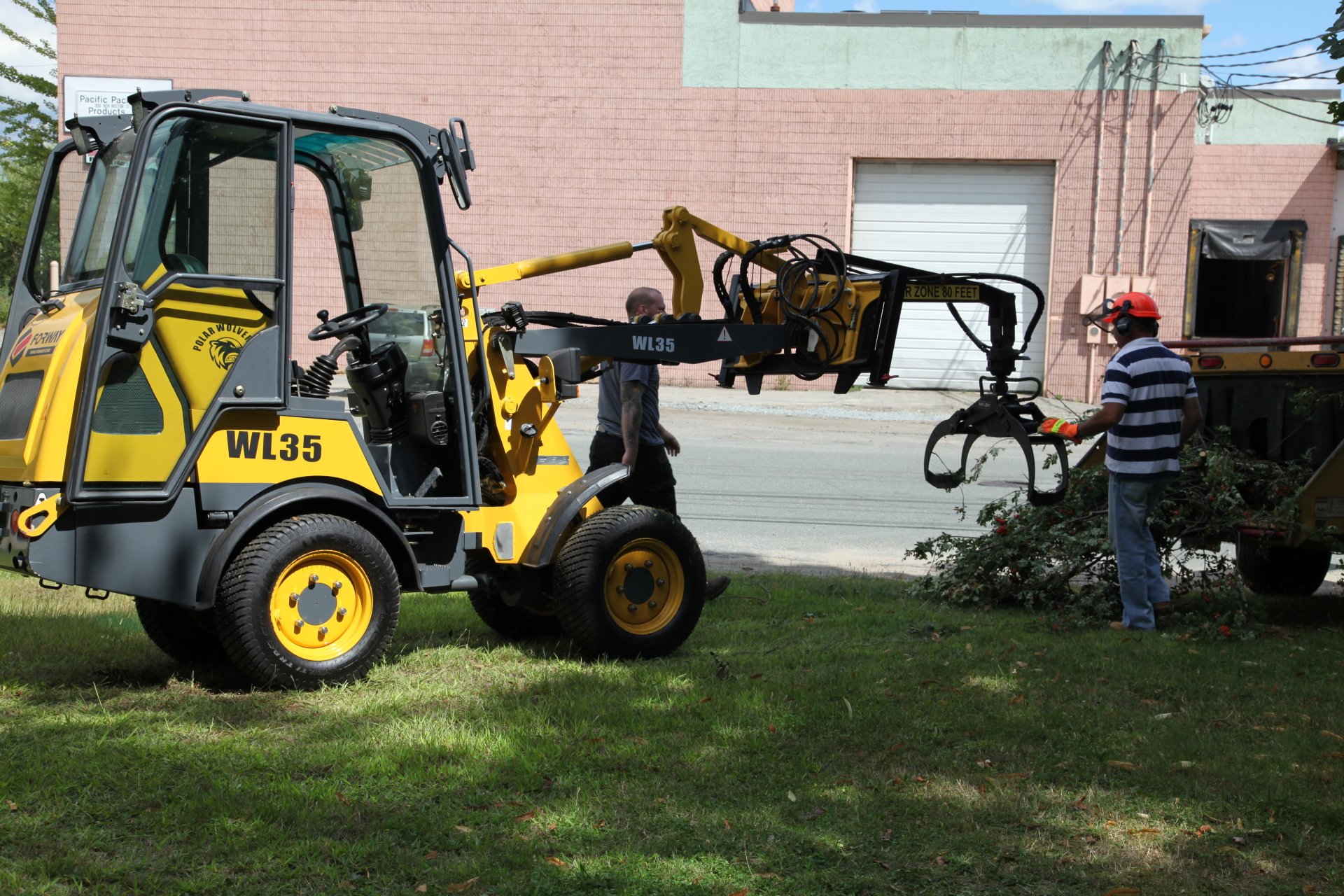 Valby Skidsteer Chipper's

Valby skid steer chipper's can be mounted to any skidsteer equipped with the universal mount and has high flow hydraulics. Valby SSLC600 is capable of chipping 6" roundwood. The LC600 is equipped with a hydraulic feed that has an adjustable in feed speed and also equipped with "no stress"  which shuts the infeed off if the unit were to drop in rpm's to allow the disk to spool back up to speed before continuing to chip. This feature reduces plugging and stalling of the chipper. The SSLC600 is equipped with 2 chromium steel knives and durable high speed spherical roller bearing's for longevity.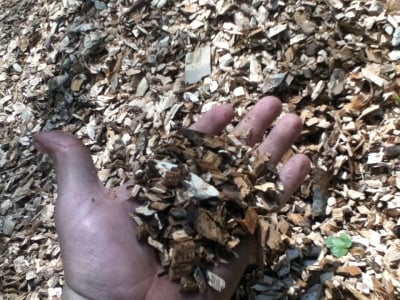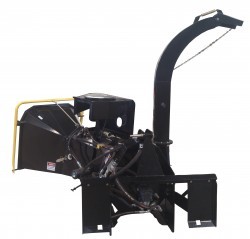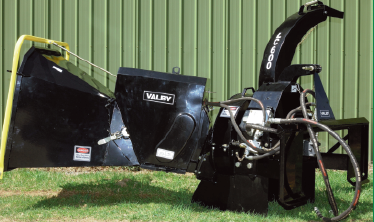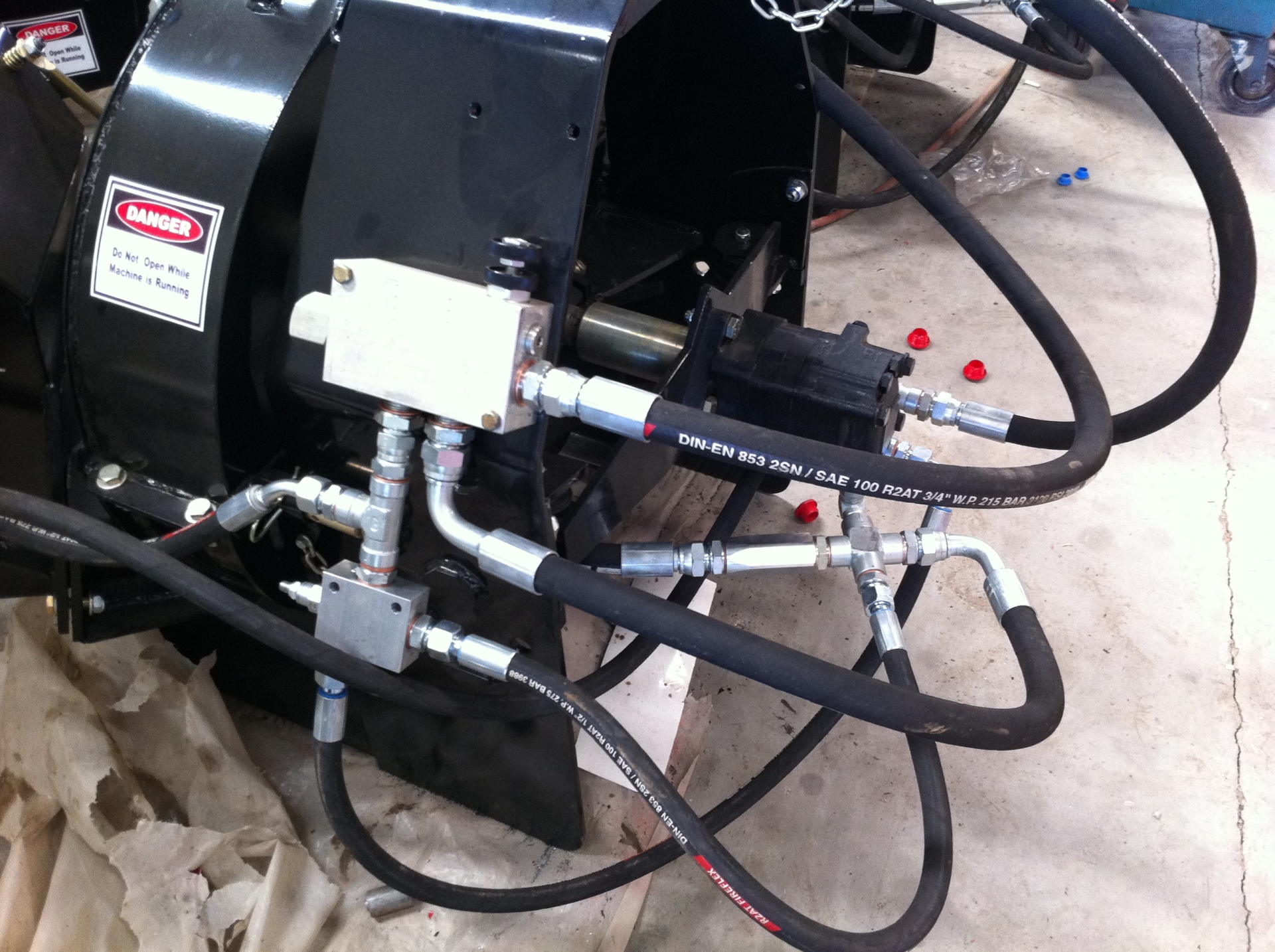 FARMI/VALBY Skidsteer Winches
We take a FARMI® Winch, install it on a rugged VALBY® SS Quick Attach Plate and add a quality hydraulic motor to create the VALBY® SS Winch. We offer two sizes, the JL351PHD which is capable of pulling 7700 lbs, or the JL501HD which is capable of pulling 11,000 Lbs.The winches can be mounted to any skidsteer equipped with the universal mount.